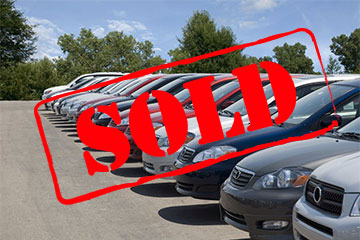 Turn For Sale into SOLD!
Selling your vehicle has never been easier.
At MyBelize Autos we cater to the Auto Enthusiast! MyBelize Autos helps you to sell your car faster by increasing your chances of being found by prospective buyers looking for a vehicle like yours. We allow users to search new and pre-owned vehicles by make and model. We boast a comprehensive automotive listing with quick and easy links to the respective auto dealers.
What attracts customers to our site?
We offer our users the ability to post up to 10 full-color pictures along with one thumbnail photo;
Our users can post as little or as much information in their listing description;
All our listings are posted for a minimum of 30 days;
All ads are online and reach a wider target audience;
Your listings are simultaneously promoted on popular local group pages on Facebook;
All communication links directly back to you, your name, number and email address is linked to the listing;
There are no extra fees – never pay a commission when you make a sale;
We offer free picture taking at our office;
Receive a 20% discount when you list 5 or more vehicles;
We would now like to encourage you to think outside the box and invite you to improve the way you advertise. Our one-of-a-kind banner ads are just one of the many ways you can ingeniously present your ad to your target market. We offer an array of one-of-a-kind ad designs that are convenient, cost-effective, and fully automated and boast a database of 19,000+ visitors per month!
With a banner ad on MyBelize Autos:
You're guaranteed to target a Belizean-based audience;
You are able to present your ad to a larger sector of your target market, thus increasing revenues and create brand identity;
You can increase advertising opportunities for your business with our worldwide range;
You have the flexibility to run or stop any ad campaign based on web traffic;
You have the opportunity to create a brand image in your viewer's mind, whether or not the viewer clicks on your ad;
We offer optimized tracking tools to allow you to see just how many clicks and hits your ad gets;